Head to Airtasker.com or download the Airtasker App and select the Sign-Up button. You can sign up using your email address, or with a Facebook, Google or Apple account. We recommend you use your primary email address so as to not miss any important updates.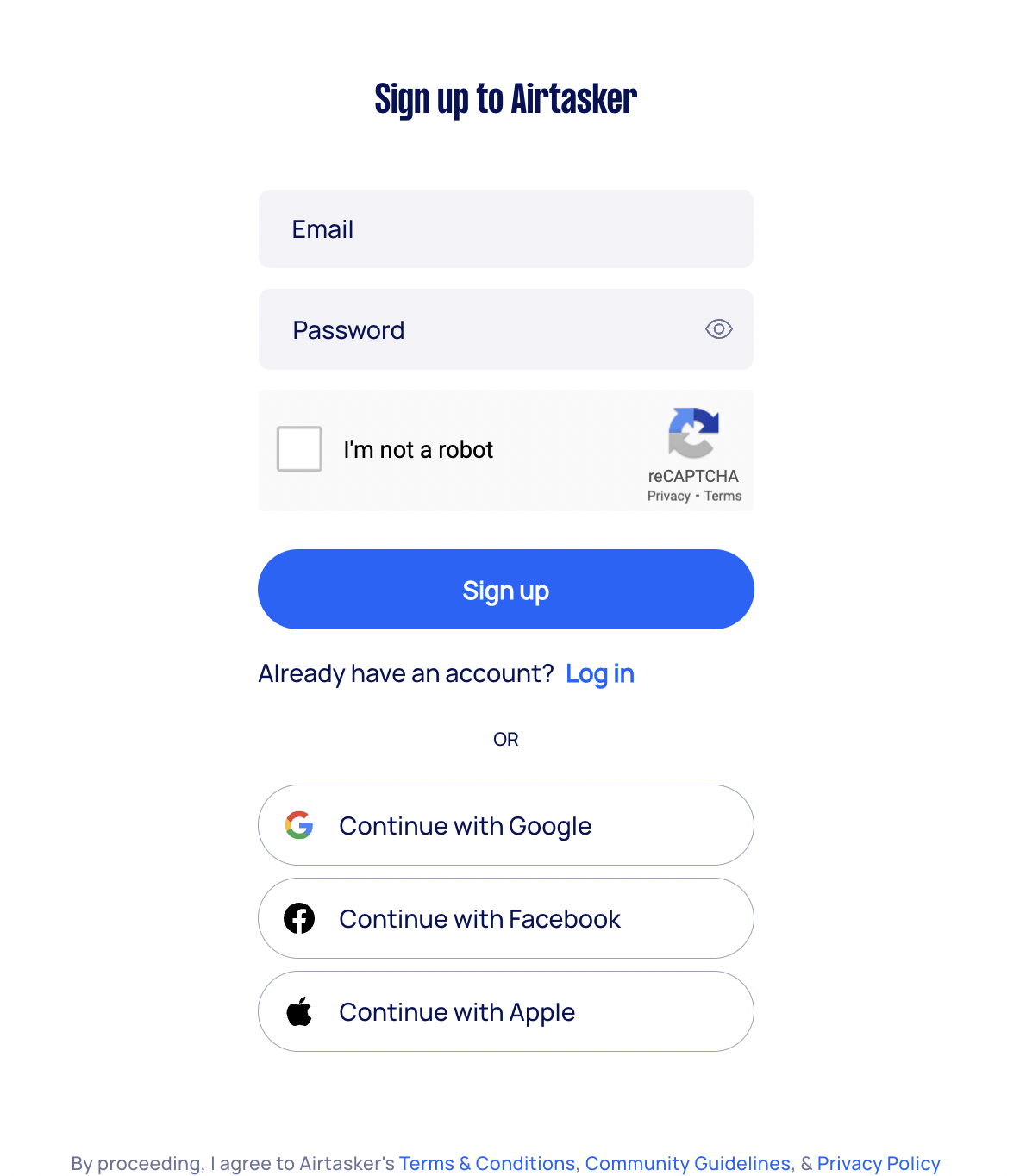 Signing up and creating an account on Airtasker is free as long as you are over 18. If you're looking to be a Tasker as well, you'll also need local working rights. For more information, check out our Community Guidelines.
After you sign up, be sure to complete your profile by selecting the Settings tab under your account. You'll be able to add details such as skills, badges, a portfolio and manage alerts.