Task alerts send you a notification when a new task appears in your location with the specific key word you are looking out for. 
For example, you might add "assembly" within "30km" and all the tasks with the word Assembly in the title or description in your region will be sent to your inbox. We limit the amount we send each day to 3 so you don't get overwhelmed! 
We know that Task Alerts help Taskers because a quick offer is often the best way to get accepted. Therefore we suggest you set them up to help you get the most out of Airtasker. 
The great thing is that you can manage alerts really easily. You will have been asked to add them as part of your Tasker on boarding, but you can edit them from your settings at any point. 
From the website, click on Settings > Task Alert Keywords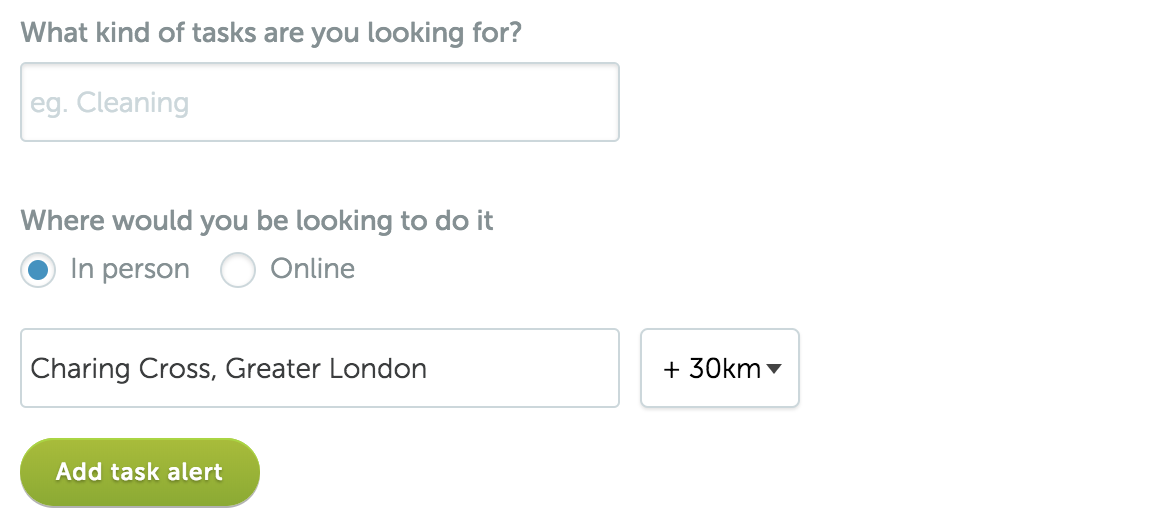 To add a new alert, simply input the word you want to be alerted for, for example cleaning, and then your location. If you click the "Online" button, you will get alerted for all the online tasks relevant to that word, for example, "Web design"
You can manage all of your alerts from this page too.