Welcome to Airtasker. We are so glad you have joined up. In this article, we will go through the step by step guide to making your first offer. 
In order to complete your first offer, we ask you to provide some information about yourself. The main reason for this is that, if you get chosen to complete the task, we can pay you when the task is complete! 
We ask for the following information when you make your first offer: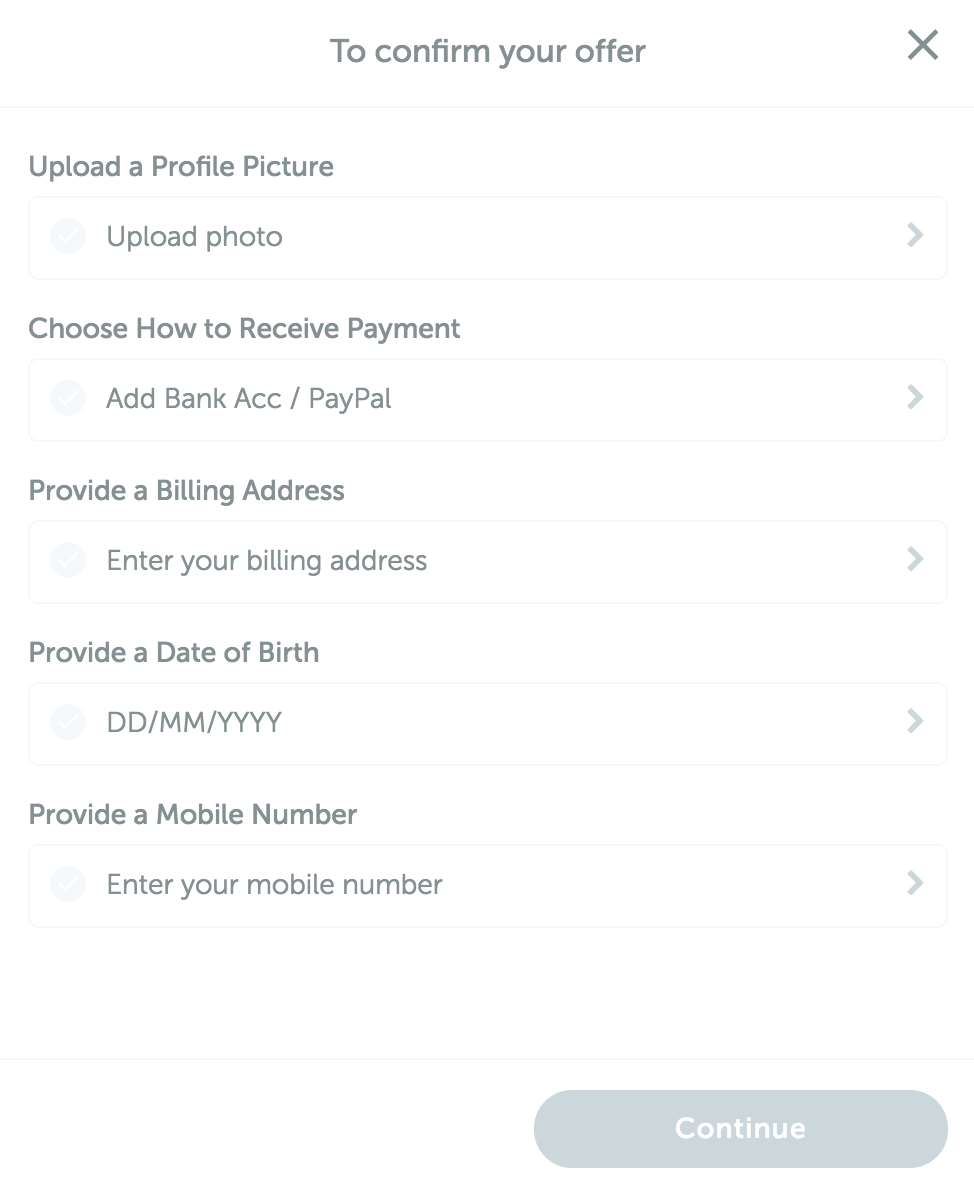 The Profile photo means the Poster's can see who you are. We know that a clear profile photo of yourself increases trust and your offer win rate by up to 10%, so please add a selfie!
Your bank details, billing address and Date of Birth are all needed to make sure you get paid. We use a payment provider called Stripe who stores this information securely and you can read more about payments in this article. 
And your mobile number is needed so that, if you your offer gets accepted, you can receive calls directly from the Poster without having to give out your private number. 
Once you have added that information, it's very easy. Just add a note of why you are making the offer, your past experience and how much you would like to offer. 
Just hit the Make an Offer button on any task you like.