Whether you've posted a task or you've completed one, telling us how it went honestly and fairly gives a great guide for the community. After a task is completed, both Posters and Taskers will be asked to leave a review on the other person.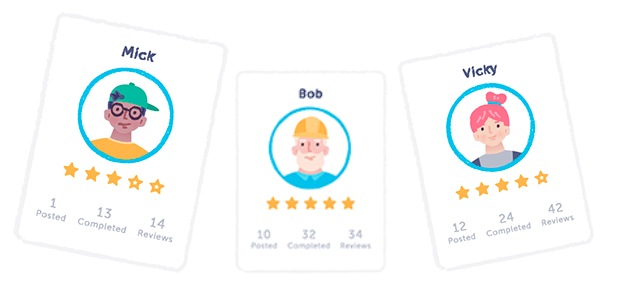 When someone makes an offer on your task, you will see their: 
Average Star Rating Received: This is an an average of all the ratings the Tasker has received in the past and you can click on their profile link to read each review left - remember the Tasker might have done a number of different tasks so its good to read through the comments relevant to your Post. 
Completion rate: This is an indicator of reliability and shows the % of tasks that the Tasker has completed compared to all the tasks that they were picked for. If a task was cancelled by the person who posted the task, it will not impact the Tasker's completion rate. So it is just the % of tasks they turn up for. We only show the completion rate after the Tasker has been assigned to 5 Tasks.