When another member cancels your task, they are asked to submit the reason for cancelling.
You will be notified of this reason after you have accepted or declined the cancellation request, and will be asked whether you agree or disagree with the reason provided. If you disagree with the reason, you will be given the opportunity to provide feedback to Airtasker as to what you believe the reason to be.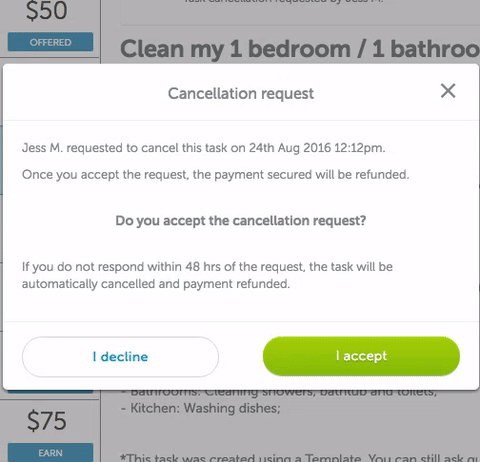 At this stage the task has already been cancelled and no further action is required on either end. The Airtasker team will investigate the dispute in order to correctly attribute the cause of the cancellation either to you or the other member, as these affect your Completion Rates.
As part of creating a better Airtasker experience for all of our members, the Airtasker team will continue to monitor trends and behaviours associated with task cancellations so that we can and continue to improve the Airtasker platform.